Alfalfa Extract 10:1 TLC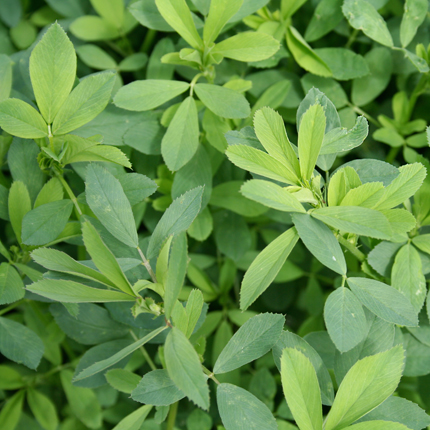 Alfalfa is a super green that is an abundant source of vitamins, minerals, and chlorophyll. The name, "alfalfa" means "father of all foods" in Arabic
The roots of the alfalfa plant can grow as much as 40 meters into the earth, its deep root system absorbs rare trace elements that most plants cannot reach. Alfalfa powder contains a naturally balanced source of minerals including calcium, magnesium, phosphorus and potassium. It is rich in chlorophyll, trace minerals, enzymes and all the known vitamins, including beta carotene, B complex vitamins plus A, C, D, E, K, and biotin.
Alfalfa is high in fibre and could be a useful component in weight management and loss, as its high nutritional value and ability to expand in the stomach reduce appetite. Alfalfa is said to be of benefit in aiding digestion.
Alfalfa has also been recognised by naturopaths as a useful supplement in the treatment of diabetes, jaundice and kidney disorders. It is an effective detoxifier, noted for its ability to expel fluid retention. It could also help cleanse the liver and colon. It is alkaline by nature, not only helping neutralise gut Ph but assisting in the control of uric acid, which builds up around the joints and can cause arthritic pain.
Please login to download.