Coptis Chinensis Extract
Coptis Chinensis is a perennial herb. Wild or cultivated in valleys with an altitude of 1000-1900m in cool and humid shaded jungles, its taste is extremely bitter.
Coptis Chinensis root extract contains a variety of alkaloids, mainly berberine, also known as berberine about 5% to 8%, followed by coptisine (Coptisine), methyl worenine, and so on.
Coptis Chinensis extract generally refers to Coptis Chinensis root extract, which has many excellent pharmacological effects.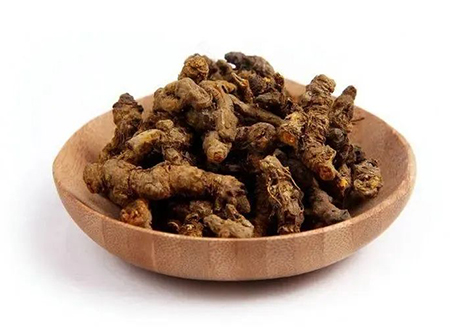 1. Antipyretic effect
Coptis Chinensis is a well-known heat-clearing medicine. Experiments have shown that the antipyretic effect of Coptis Chinensis root is stronger than that of Coptidis Chinensis must, and Coptis Chinensis leaf is the weakest, which has not reached a significant level.
2. Anti-inflammatory and antibacterial effects
Coptis Chinensis extract has an obvious anti-inflammatory effect, and its methanol extract has a significant inhibitory effect on rat foot swelling and granuloma formation caused by various inflammatory substances, and topical application can also significantly inhibit the development of inflammatory granuloma.
In addition, Coptis Chinensis extract is mainly used in cosmetics and skin care products as antioxidants and skin conditioners, with a low-risk factor, which is relatively safe and can be used with confidence. It generally has no effect on pregnant women, and Coptis Chinensis extract does not cause acne.